Nunnally vi Britannia Image Song for the Code Geass OST.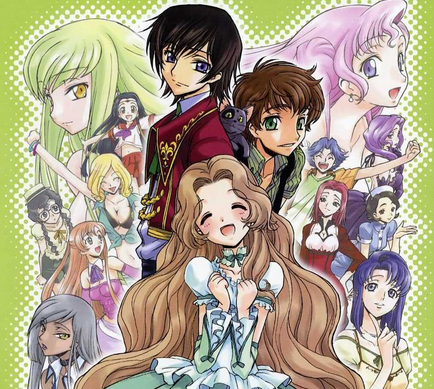 Album / Collection: Code Geass Sound EpisodesTrack # 6
From Code Geass Sound Episode 6
Vocals: Nadzuka Kaori (Nunnally)Lyrics, Music, Arrangement: Kuroishi Hitomi
Original / Romaji Lyrics
English Translation

Kobaruto-iro    kaze ni nosete
Tsutaetai    egao no wake
Donna toki mo    nani ga attemo
Shinjiru tsuyosa moteta kara


I want to ride a cobalt breeze
And tell you why I'm smiling
Because no matter what happens or when it happens,
I have the strength to believe


Ude wo hiroge
Hane wo manete tonde iku


I will spread my arms,
Flap them like wings, and fly


* Anata ga kureru sekai ha
  Yasashii kaze ni tsutsumareteru
  Itsuka sonna basho he to
  Tsurete itte kudasai


* The world you will give me
  Is enveloped in a gentle wind
  Someday, please bring me with you
  To a place like that


Kami ni fureru    nagai yubi no
Atatakasa    nakushisou de
Kowareru hodo    hashirisugiru
Anata no koto wo inoru kara


I'm about to lose the warmth in
The long fingers running through my hair
And I ran so hard that I'm breaking
Because I'm praying for you


Yume no tame ni
Daremo kizutsukenaide


Don't hurt anyone
For the sake of your dreams


** Setsunai namida no taba wo
    Hikari ni kaeru hi ga kuru deshou
    Yakusoku-shite mirai no
    Tsubasa daite kudasai


** The day will surely come when
    Bundles of painful tears turn into light
    Please promise me and
    Embrace the wings of the future


Katachi no nai
Yasashisa taisetsu ni shimasu


I will treasure
Your formless gentleness


* Repeat
** Repeat


* Repeat
** Repeat

Ad blocker interference detected!
Wikia is a free-to-use site that makes money from advertising. We have a modified experience for viewers using ad blockers

Wikia is not accessible if you've made further modifications. Remove the custom ad blocker rule(s) and the page will load as expected.