Charles' Father was first in line of succession to the throne of the Holy Britannian Empire.
Character Outline
Edit
His only appearance is in Code Geass: Nightmare of Nunnally. He was as an idealistic man who wanted a government that exists for the sake of the people. He was respected by Charles and his wife for his ideals but because he was the first in line for the throne, he and his wife were assassinated by the Conservative Party due to his radical ideas. As a result of that event, Charles managed to obtain his Geass, "The Dead Rise", and took over the throne.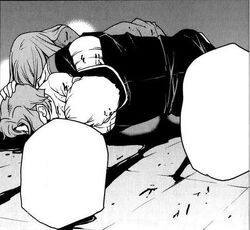 Ad blocker interference detected!
Wikia is a free-to-use site that makes money from advertising. We have a modified experience for viewers using ad blockers

Wikia is not accessible if you've made further modifications. Remove the custom ad blocker rule(s) and the page will load as expected.